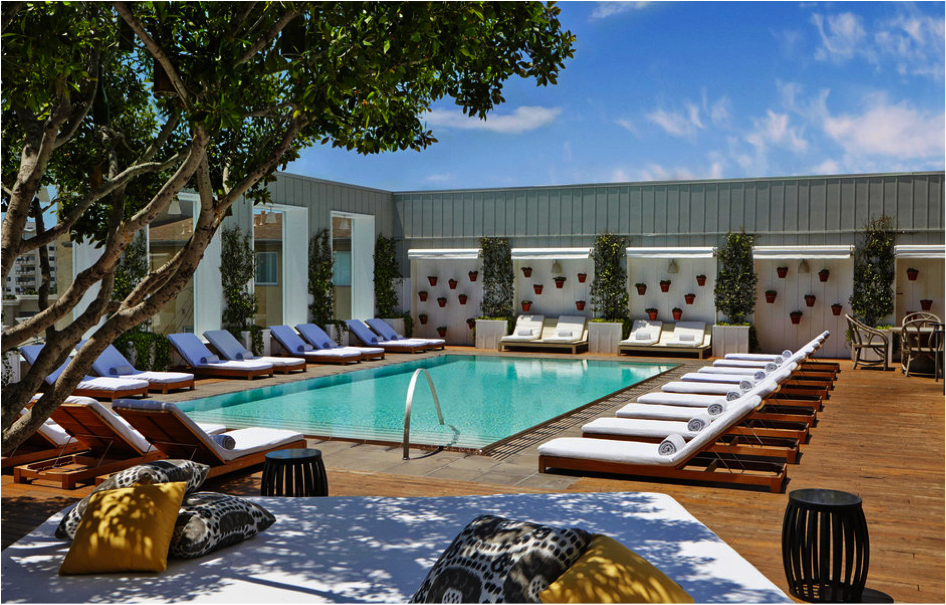 Get Americas found one of the best Hotel Gift Shop for you.
Mondrian LA is a parallel universe of perpetual possibility. Rejuvenated by Benjamin Noriega-Ortiz, this luxury boutique hotel in the heart of West Hollywood captures everything the Strip stands for – excitement, invincibility and glamour.
Mondrian complemented by custom-designed furniture, a Lucite indoor swing and a mushroom-inspired concierge desk. Up in the sky, amid the clouds of Los Angeles, guests can enjoy the stunning view from our Skybar lounge, Los Angeles' mainstay for nightlife.
Mondrian is located right on the Sunset Strip, close to Fox Studios, Paramount Pictures, Staples Center, Dodgers Stadium, Hollywood Hills, Santa Monica, Rodeo Drive and Getty Museum.
To book : vip@getamericas.com