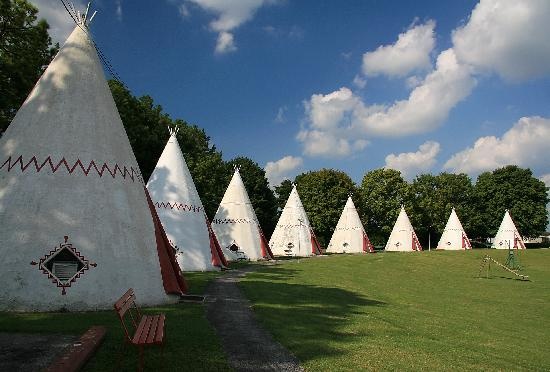 Thanks to Get Americas, organize a different incentive with your team in real teepees at the heart of the Wigwam village, near to Louisville.
The Wagwam village of Kentucky was built in 1935 by Frank A. Redford, and count 15 teepees decorated in the Indian atmosphere and having all the necessary comfort: a private bathroom, air-conditioning and a TV.
Take advantage of it to reinforce the team spirit by doing outdoor activities such as: assist horse races, hiking, fishing, routes of adventure in trees, boat and height of other incentive activities. Surprise your collaborators by all that the region of Kentucky has to offer during an unparalleled stay!
To book : mice@getamericas.com