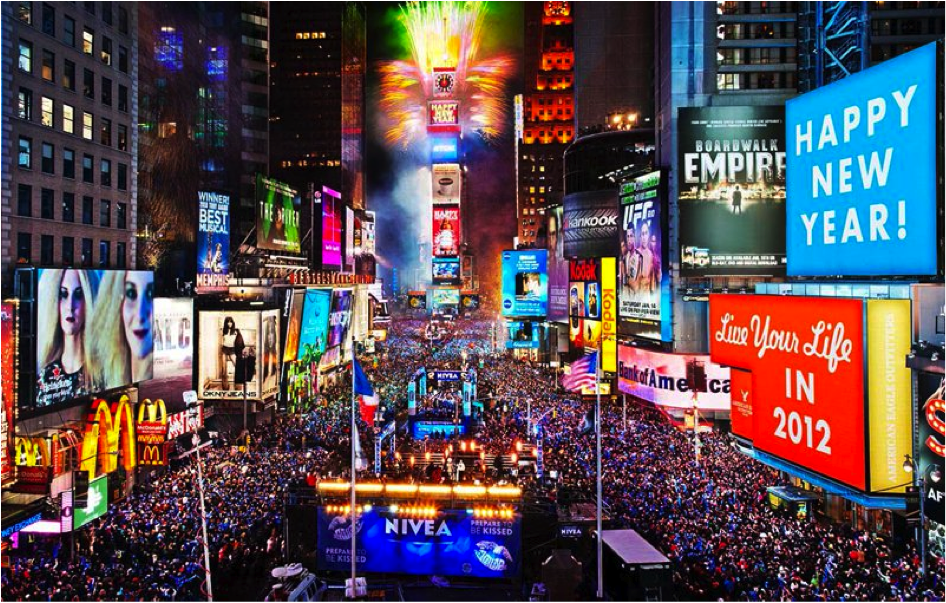 Get Americas offers you a package to spend your New Year's Eve in NYC.
Start the New Year in style by celebrating New Year's Eve 2018 in New York. Each year, The Big Apple is adorned with its most beautiful lights and offers great entertainment. Indulge yourself and treat yourself to a magical New Year's Eve!
At your arrival, a Limo will come pick you up at the airport heading to the city and drop you off at your hotel.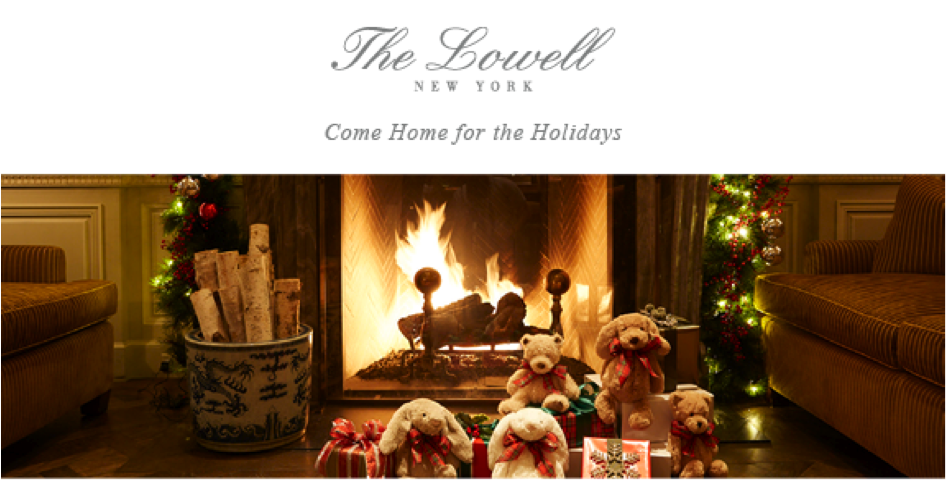 We propose you one the most fabulous hotel to host you for this special event, The Lowell New York. Much has changed since The Lowell opened its doors in 1927 between Park and Madison Avenues among Manhattan's wealthiest townhouses on the Upper East Side. Guests from all over the world feel among family and luxury lives in the details. The world's top international boutiques including Hermes, Chanel and Oscar de la Renta are located right around the corner. Blocks away, luxury flagship stores line Fifth Avenue, while every shopper's nirvana, the 3Bs – Bergdorf-Goodman, Barneys and Bloomingdale's, are within walking distance.
Your stay at The Lowell will be in the Deluxe Junior Suite King. Sunlight floods into these spacious corner suites with classic casement windows. A timeless residential design showcases custom beds, tufted leather sofas and natural seagrass wall coverings. Many enjoy terraces and wood burning fireplaces featuring scented firewood menus overlooking a slice of the Manhattan skyline.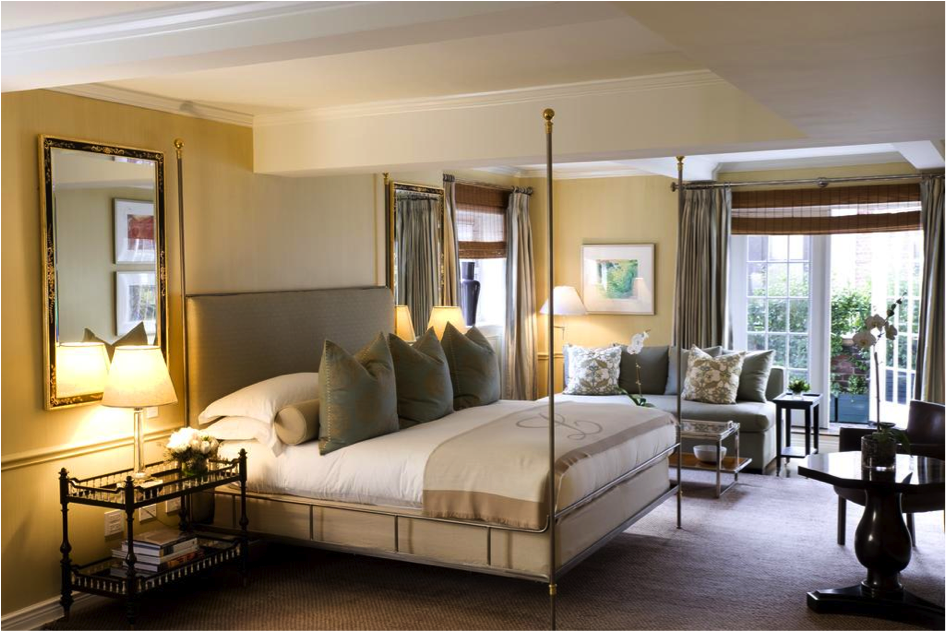 What a better idea that have dinner at the Majorelle restaurant on December 31st, 2017 ? Celebrated restaurateur Charles Masson and his creative culinary team, under the leadership of Chef Richard Brower, crafted a menu of French Classics with Mediterranean influences from the Riviera to Morocco. Seasonal ingredients and wine pairings change in tempo with the flowering botanical oasis in the Garden, which offers outdoor seating year round.
Guests enjoy light lunches and relaxing dinners in an airy dining room filled with sunlight, laughter and clinking glasses of champagne. As comfortable as it is luxurious, Majorelle is one of the best restaurants near Central Park and is a welcoming maison where guests are always made to feel at home.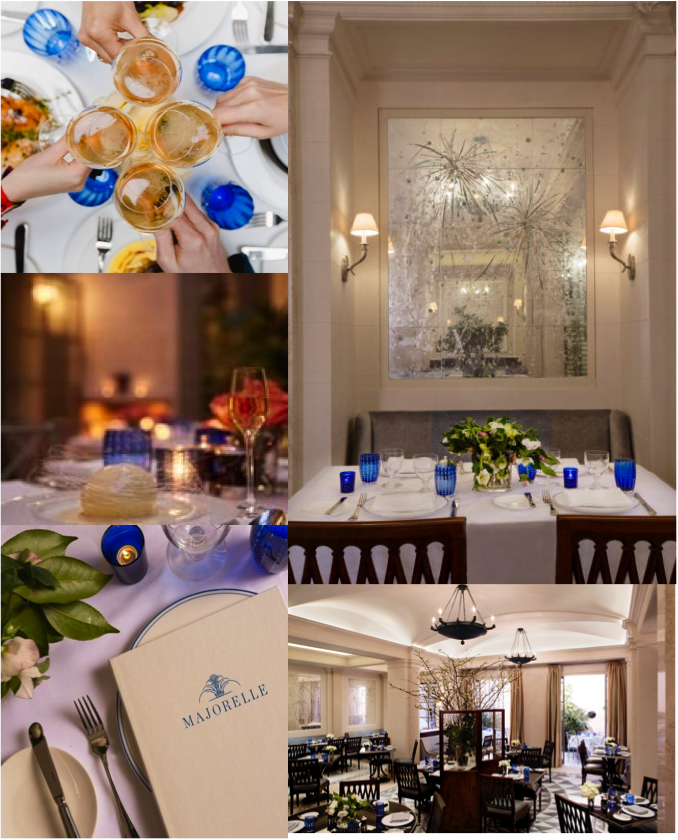 Package New Year's Eve 2018 in NYC for 2 persons :
4 days / 3 nights
From December 29th, 2017 to January 1st, 2018.
Roundtrip airport/hotel in Limousine included
Hotel The Lowell NY in Deluxe Junior Suite King
Breakfasts included
Dinner of the New Year's Eve in Majorelle included (excluding drinks)
Total amount for 2 persons : $5,385 (all american taxes included)
OR
 Package New Year's Eve 2018 in NYC for 2 persons :
4 days / 3 nights
From December 29th, 2017 to January 1st, 2018.
Roundtrip airport/hotel in Limousine included
Hotel The Lowell NY in Lowell King
Breakfasts included
Dinner of the New Year's Eve for 2 in Majorelle included (excluding drinks)
Total amount for 2 persons : $3,915 (all american taxes included)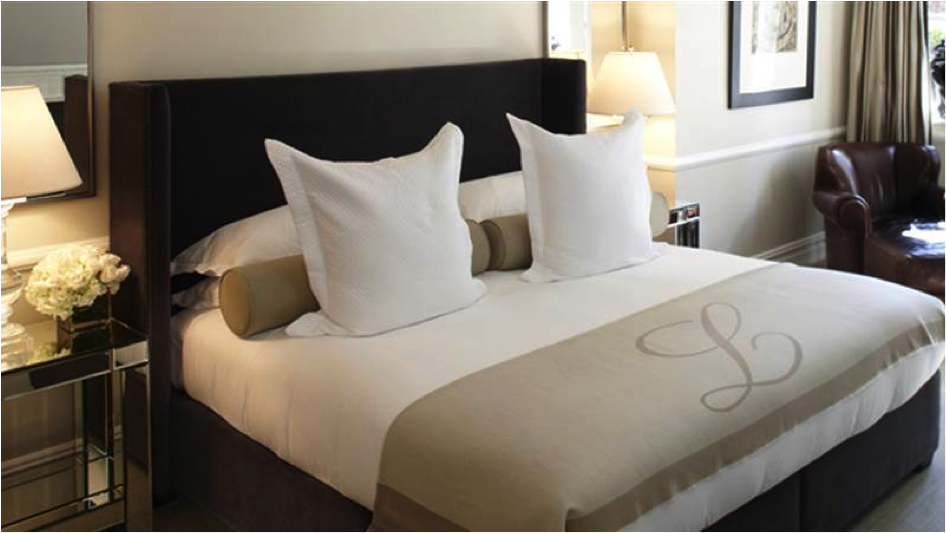 To book : vip@getamericas.com