Your Receptive Travel Agency
in the United States
Get Americas is a full service Destination Management Company (DMC) based in Miami, FL, New York, NY, Los Angeles, CA & San Francisco, CA.The company accounts with an experience of over 10 years providing destination management and special event services to international, domestic, incentive and corporate meeting clients from all corners of the US, Canada, Central America & Caribbean.Get Americas was created with the goal of providing innovative and unparalleled services to the incentive and corporate markets.
Create your #UnitedStories with us !
We talk about us
Find out what
we think about us
Several travel specialists talk about GetAmerica
In spite of the gloomy statistics of tourism in the United States, Stéphane Cygler is full of French customers with the travel agency he created a year ago in Florida, thanks to targeted services, a weak dollar and power America's enduring attraction to the imaginations.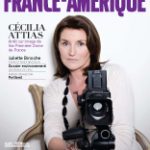 The receptive agency GetAmericas will present the best of Miami at the workshop organized by the GMCVB on 13 April in Paris, 14 April in Lyon and 15 April in Nice. You will be able to discover the recommendations of this new operator in the American market.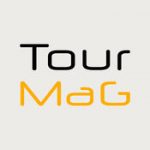 This American travel specialist will offer exclusive offers for your next tours (Groups, CE, GIR).
Do not miss: stays in Florida, Louisiana, California and visiting New York.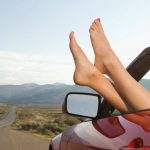 Discover our team


Our team is motivated & dedicated to what they do.
We employ professionals and experts, passionate in every task, big or small.
4 Project Managers - Friendly, Flexible & Multicultural
500+ Team Partners in Major Cities of the US, Central America & Caribbean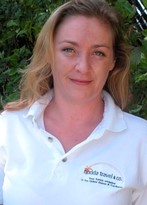 Miami Office
Alexandra – Project Manager
miami@getamericas.com
Alexandra has been in charge of the production of Florida, Bahamas, Caribbean and Louisiana for 8 years at Get Americas.
Based in Miami since 2005, Alexandra is a specialist of the South of the United States. Certified Miami guide, she is well known for her famous "Art Deco Tour" in the City of Miami.
Why meet in Miami ?
Alexandra : Nowhere else on earth you will find our combination of cosmopolitan Miami conference facilities and tropical splendor. In short, our unique destination can only be described as "Tropicool".
What is the best activity for a corporate group in Miami ?
Alexandra : Beyond the sun, sand and surf, Miami offers many fun attractions as swimming with the dolphins, riding an airboat, taste testing at a winery, strolling through a museum. Miami attractions offer countless choices, from historic to adventuresome, natural to manmade.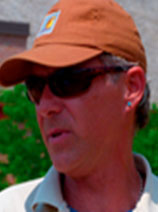 New York Office
Julien – Project Manager
newyork@getamericas.com
Julien has been in charge of the Get Americas production on the East Coast for 2 years.
Certified NYC guide, Julien has been living in New York since 2006. He is also Specialist of North East America from Boston to Washington, DC through Niagara Falls or Quebec. He also created a Manhattan Food Tour to discover a different New York.
What does New York has to offer to groups that is original and surprising?
Julien : In New York you can go around the world in half a day, a food tour in ethnic neighborhoods is an exceptional experience.
What do New York's young professionals do to unwind?
Julien : They often have very stressful jobs. There are bars and restaurants where they can decompres. New Yorkers lovehappy hour!
What are the latest trends in business meetings in New York?
Julien : Team building activities such as scavenger hunts in the city thrive tremendously with ever more original and exciting challenges!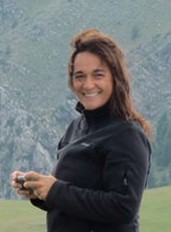 Los Angeles Office
Natacha – Project Manager
losangeles@getamericas.com
Natacha has been in charge of the production of California and the National Parks of the West for 6 years at Get Americas.
Living in Los Angeles since 2005, Natacha is a California specialist, from San Diego to San Luis Obispo through Palm Spring and Las Vegas in Nevada. She is at her best during her tour of the Santa Barbara's wineries.
Why is Los Angeles such a popular destination for incentive trips?
Natacha : Los Angeles is huge and disconcerting. One must devote time and energy to understand and appreciate it at its true value and see in it a whimsical and fantastic city. So, anything is possible in the "City of Angels".
If you had to suggest an hotel for MICE events?
Natacha : Rather in West Hollywood to be more central, I would say Andaz or The Standard. Los Angeles is a sprawling metropolis.
What are the major trends in business travel in the Los Angeles area?
Natacha : With more than 320 days of sunshine per year, companies stay anaverage of 4 nights and prioritize activities ranging from the Valley of Santa Barbara in the North to Long Beach in the South.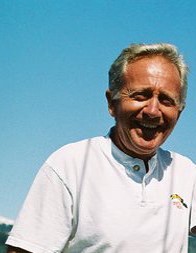 San Francisco Office
Guy – Project Manager
sanfrancisco@getamericas.com
Guy is in charge of the production of the San Francisco office for two years, from the Napa Valley to Carmel, through the Yosemite National Park.
Based in San Francisco for over 35 years, Guy is undoubtedly a specialist of the city. During his private tour, he will accompany you in the most overlooked spots while commenting the must. Guy has a true passion for Northern California and designs incentive programs specifically for groups.
The Convention Center of San Francisco welcomes more and more professional events of all sizes. What can explain this success?
Guy : Bordered by the Pacific, SanFrancisco is a city with human dimensions,with a powerful Convention Center and renowned hotel facilities. One visits the city on foot, that facilitates meetings and visits during busy schedules.
Why do we say that San Francisco is a"different" city in the United States?
Guy : The city is especially popular with Europeans, with a provincial and very independent spirit. Although still marked by many trends: Beatniks, Beat Generation, Black Panther Party, the Hippies, Flower Power, San Francisco has become a major banking and financial center and a world leader in new technology (with the famous Silicon Valley).