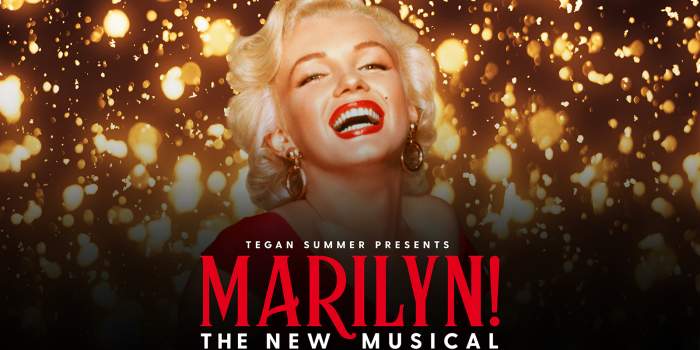 New show for your next event in Las Vegas
ABOUT THIS LAS VEGAS SHOW
Marilyn! The New Musical at Paris Las Vegas celebrates the life of Hollywood icon Marilyn Monroe from her early days as Norma Jeane to her rise to stardom as one of the most enduring sex symbols of all time.
The story of the famed actress is told through the eyes of her driver, Charlie and delves into Monroe's marriages, movie career and other iconic moments as she battles with her alter ego Norma Jeane in her search for happiness.
Acclaimed Broadway actress and singer Ruby Lewis stars as Marilyn. The show features 15 original numbers as well as famous songs like "Diamonds Are a Girl's Best Friend," "My Heart Belongs to Daddy," and "Happy Birthday, Mr. President."
Other cast members include Brittney Bertier as Norma Jeane, Frank Lawson as Charlie, Travis Cloer as Milton Greene, Chris Fore as Bill Pursel, Randal Keith as Darryl F. Zanuck, Christopher Showerman as Joe DiMaggio, Matthew Tyler as Arthur Miller, Lindsay Roginski as Jane Russell, Una Eggerts as Jayne Mansfield, and Chanel Edwards-Frederick as Ella Fitzgerald.
The set will represent the era of Marilyn Monroe with a modern twist that retains the beauty and nostalgic elements of the Golden Age of Hollywood.
Marilyn! The New Musical is written, directed and produced by Tegan Summer, CEO of Prospect House Entertainment, in partnership with Authentic Brands Group, owner of the Estate of Marilyn Monroe.
Additional production credits include music and additional lyrics by Gregory Nabours, choreography by Ferly Prado, set design by Matt Steinbrenner and casting by Michael Donovan.
We can privatise the show for a large ground make a cocktail after the show..
For more informations, mice@getamericas.com