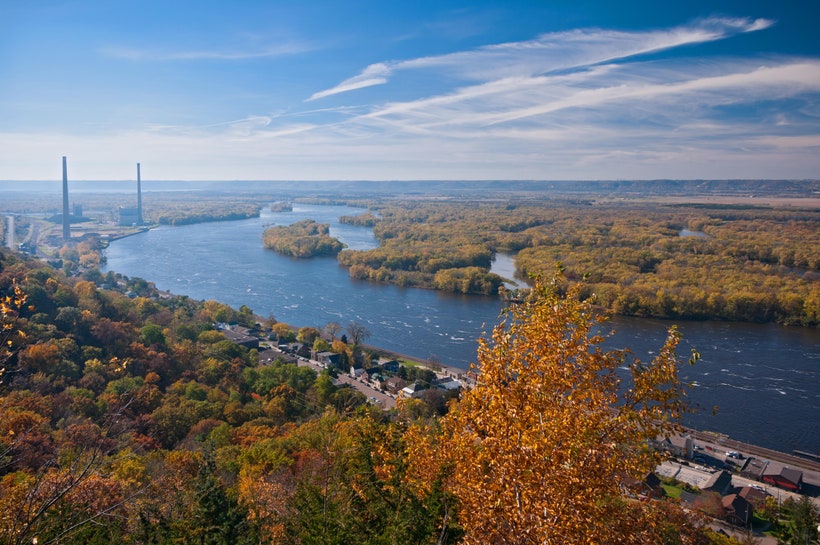 Stretching more than 2,000 miles along the Mississippi River from its start in Minnesota, the Great River Road passes through a whopping 10 states. But the most appealing stretch is its southern reaches, along the Natchez Trace Parkway, which follows an old Native American trail for more than 400 miles and features a number of ancient burial mounds. Stretch out the drive over a week, and be sure to stop at the monuments and museums along the way that highlight Black history in the area, like the Crossroads in Mississippi where musician Robert Johnson was said to have sold his soul to the devil in exchange for the ability to play the blues (look for a trio of electric guitars on a pole that marks the spot). Also of note in the Magnolia State are the Smith Robertson Museum and Cultural Center, located in the first public school for African American children in Jackson, the Natchez Museum-African American Culture, and the University of Mississippi's Blues Archive, home to some 60,000 recordings (it's a short detour off the parkway).
Where to stop: Vicksburg is a major stop for history buffs (it was the site of a 47-day Civil War siege) but it's also the place where Coca-Cola was first bottled, a fact that's immortalized at the Biedenharn Coca-Cola Museum. Don't miss Elvis Presley's Graceland, either, a museum complex anchored by his surprisingly modest home.
Where to eat: Come hungry to this drive, which is bookended by two cities famed for their food: Nashville and New Orleans. Don't assume that you'll be existing solely on brisket and BBQ. Try two modern Middle Eastern restaurants that have earned accolades—the chic Epice in Nashville, and Alon Shaya's Saba in New Orleans.
Where to stay: The Warehouse District-based Ace Hotel in New Orleans—it's worth it for the rooftop bar alone.
For more informations, vip@getamericas.com