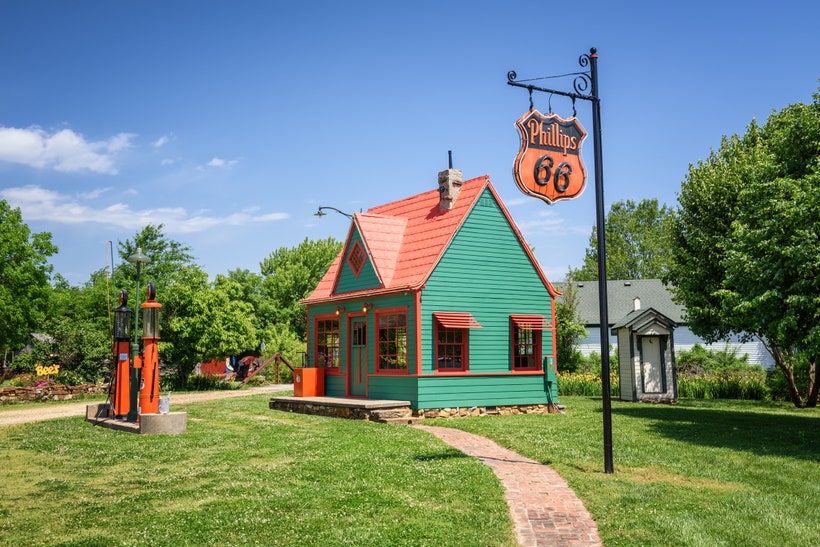 The 2,200-mile long Route 66 has been immortalized in countless rock songs, stories, and poems by everyone from Nat King Cole and Chuck Berry to John Steinbeck. Though it technically runs from Chicago to California, the best stretch is a two-day drive from St. Louis to the edge of Texas, via Lake of the Ozarks and Oklahoma City. There's a sense of nostalgia (mingling with a little loneliness), and curios stops abound.
Where to stop: For natural wonders there's nowhere better than the 4.6-mile long cave system called the Meramec Caverns in Stanton—a series of vast underground spaces that were used by Native Americans for shelter, and, reportedly, as a hideout by outlaw Jesse James.
Where to eat: Anywhere that serves ribs, St. Louis-style: the midwestern city's southern inflection is evident in the pride locals take in its ribs, grilled and sauced, rather than dry-rubbed and slow-smoked.
Where to stay: Overnight at the Oklahoma City outpost of the 21C Museum Hotelboutique chain, a four-year-old downtown property in the former Ford Motor Company assembly plant.
For more informations, vip@getamericas.com