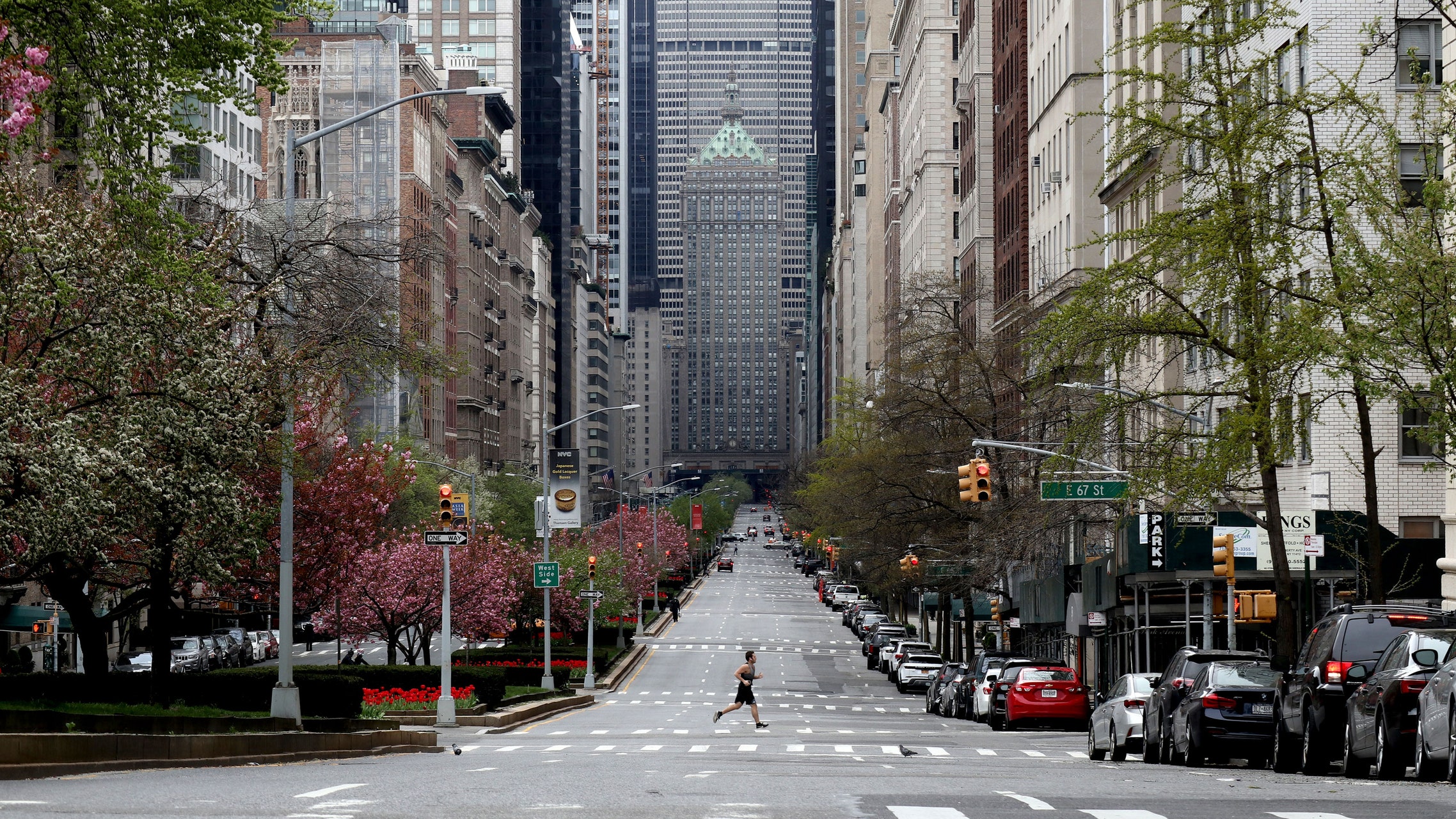 Get Americas may be staying closer to home right now, but our urge to connect to the world is stronger than ever. That's why we're sharing dispatches from our contributors across the globe—and looking ahead at what travel will may like in the future.
In these uncertain times, there are also many questions that travelers desperately need answers to. We're dedicated to reporting the most up-to-date advice, whether that's about flight cancellations, the risk of booking a home rental right now, or how destinations around the world are beginning to reopen.
When we'll travel again
Some destinations have taken the first steps toward reopening their cities to travelers, including countries across Europe and several islands in the Caribbean. Museums including the Louvre and the Prado have welcomed back visitors, with reduced capacities that make for a more enjoyable experience. Barbados is even discussing a visa that would allow visitors to work remotely from the island for up to a year. Domestically, national parks like the Grand Canyon and Yellowstone have opened back up, as cities throughout the country slowly reopen businesses and exit lockdowns. Disney World plans to reopen July 11, and reservations are currently available.
Experts say a few things need to happen before air travel can return to pre-COVID levels, though a few destinations are starting to rebound. American Airlines is already adding domestic flights and reopening lounges for summer travel. Airbnb reports that bookings are beginning to climb as well. Some travelers say they aren't waiting around, and have begun optimistically booking winter vacations and cruises for next year—while others are making last minute travel plans for this summer. Many expect travel bubbles to dictate where we go in the months to come. No doubt, summer travel will look different this summer—but data from Memorial Day weekend shows domestic travel is already on the rise. And a surge in socially distanced experiences, like drive-in movie theaters and luxury road trips, are catering to travelers' needs.
If you are considering taking advantage of fare drops you're seeing—or historically low airline miles—our experts say these deals may be around for a while. Some say planning a trip one year out is safest way to start booking again (and share exactly how to do it). No matter your situation, having the right insurance will make all the difference, for future trips and those you've already booked, if and when you do need to cancel. Plus, as we enter the second half of the year, here's what to do about the unused vacation days burning a hole in your pocket.
How coronavirus affects your travel plans
Borders are closed, flights schedules have been slashed, and as we stay home for the indefinite future, many of us are postponing the trips we'd been looking forward to this year. Here's the latest on the state of the industry, and the changes directly impacting you as a traveler.
Airline cancellation policies
Around the world, airlines have updated their cancellation policies—and completely stopped certain flight routes—in this unprecedented era of coronavirus travel restrictions. The E.U. ban on American travelers is already impacting U.S. airlines. Argentina has banned flights to, from, and within the country until September. But there are reasons to be optimistic, as well: Starting June 25,Delta resumed flights to China. Many airlines are making equally unprecedented accommodations for travelers through it all (though the Department of Transportation says they need to do even better). Delta Air Lines, for example, has extended rebooking for flights canceled during the coronavirus epidemic for two years out, giving travelers generous wiggle room. There are a handful of things to think about before you cancel, including when to do it, and what type of refund you want. As airlines hand out flight vouchers, it's important to note that they're often legally obligated to give you a cash refund—you just have to know exactly how to ask for one—though some experts argue that you might be better off taking the voucher.
Cruise cancellation policies
Historically, cruise company–initiated cancellations have been a rare thing—but in the COVID-19 era, many cruise lines have relaxed cancellation and rebooking policies to the benefit of travelers. Cruising is on hold until September at the earliest—though some small ships are exempt from the ban, and plan to relaunch itineraries this month.
Hotel and home rental cancellation policies
The cancellation policies of airlines and cruises have largely synced up across each industry, but those surrounding hotels and rentals vary widely depending on the brand and property. You'll also find different restrictions depending on whether you booked directly with a property, or via a third party. Major brands like Four Seasons Hotels and Resorts are waiving cancellation fees, and many are allowing last-minute reservation changes without the usual penalties. Though Airbnb cancellation policies are typically determined by individual hosts, the brand has released anextenuating circumstance policy to protect travelers right now.
Some hotels, including St. Regis and Ritz-Carlton, have majorly discounted rooms to encourage summer stays. Other top hotels in the U.S. and Canada, including those not typically bookable with points, are offering limited-time redemption offers for guests with points to burn. And, if total seclusion is what you're after, know that some properties are available to completely buy out this summer.
How coronavirus is impacting the travel industry
The impact of this pandemic has been felt in every corner of the travel industry. And yet, despite the strain placed on the hotels, airlines, cruise ships, and destinations that are no longer receiving visitors, these players have also been quick to react and adapt accordingly. In many cases, the industry has stepped up to help as well.
Destinations are closed and major events are canceled
As entire countries and cities have closed down, so too have historic landmarks around the world. Rio de Janeiro says its beaches will not fully reopen until there is a vaccine. Some of our favorite bars and restaurants have also shuttered for good; some small business owners say it could take until next spring to reopen. The Tokyo 2020 Summer Olympics have been postponedto 2021, with a new opening ceremony date already announced. In Munich, the cancellation of Oktoberfest, a major economic driver for the city, has been felt by vendors. Throughout it all, the CDC Museum in Atlanta is avidly documenting the pandemic for future generations.
Airlines and airports are seeking relief while helping with the outbreak
A record number of planes have been grounded over the past few months, with more than 70 airlines grounding their fleets completely. The U.S. government is offering airlines $50 billion in bailout money—though there are a lot of strings attached. Airports are also asking the U.S. government for aid, given that they are projected to lose at least $8.7 billion in revenue this year as a result of coronavirus travel restrictions and dropping passenger numbers, and an attempt by airlines to reduce the airports they're flying into.
Despite it all, there are still some planes in the air—many of which are transporting essential workers and supplies, or the rarer repatriation flights—which has forced airlines to implementnew sanitation measures and temperature checks to protect passengers, and raised the question ofimmunity passports as a pre-boarding requirement in the future. Some airlines have taken toblocking middle seats—something JetBlue says it will continue to do into July, and Delta plans to do through October. Most major U.S. airlines are requiring passengers to wear face masks, and now say they may ban fliers who refuse to comply. Emirates is pioneering a rapid coronavirus blood test, which it's giving to passengers before they board. United and Alaska Airlines areadding health questionnaires to the check-in process. As the TSA considers administering temperature checks as part of their screening process, U.S. airlines say they will refund travelers who are turned away. A few passengers who have recently needed to fly describe the current state of planes and airports as "very, very weird."
Experts say airports will look completely different in the future as a result of the pandemic. Singapore's Changi Airport has already unveiled contactless check-in and cleaning robots. Even the way we book airline tickets could change dramatically; it's possible that airline fees could be completely eliminated post-COVID-19. The Transportation Security Administration has also rolled out new rules designed to protect officers from potential infection.
Flight attendants are finally being recognized for their role as safety professionals. Some flight attendants, many of whom are out of a job, are pivoting to help as medical volunteers, in response to a request made by the U.K. government. The use of private planes is poised to increase after this—at least, for travelers who can afford to do so.
Hotels and home rentals are housing first responders
Though many hotels and rentals have been left eerily vacant without their usual flow of travelers, a new wave of guests has come in. A handful of major hotel brands, from Hilton to Rosewood Hotels, are turning rooms over to healthcare workers and those who need to isolate from their families. For luxury hotels like the Four Seasons Hotel New York and Claridge's in London, this has completely changed their operations. Airbnb is also doing its part by offering free or subsidized housing to 100,000 individuals on the front lines through the brand's Open Homes initiative. Across the board, these brands are implementing new safety measures for when travel opens up again, from reconfiguring lobbies for social distancing to multiple daily cleanings, to increased time buffers between guests. Hotel guests can expect a greater emphasis on active programming (think hikes, rock climbing excursions), and grab-and-go happy hour offerings designed to reduce crowds. Airbnb hosts have a few ideas of how their offerings might shift as well. Hostels are trying to help guests socially distance without losing a sense of community.
Cruising is suspended
The cruise industry has completely suspended operations until July at the earliest, leaving many travelers to wait even longer for the highly anticipated launches originally set for this year. But that doesn't mean these ships are sitting vacant. Carnival Corporation has offered up 15 vessels to act as floating hospitals and temporary housing. Other ships, including those from Princess and Celebrity, are anchoring off the coast of the Bahamas, where the crew living onboard can access essentials. Until they can sail again, many cruise lines are working to implement rigorous health and safety initiatives.
Transportation companies are implementing new safety measures
With summer road trip season on the horizon, rental car companies have updated their cleaning routines to make customers more comfortable. Among the new measure? Curbside, contactless delivery, lengthier cleaning checklists, and thorough sanitizing on high touch points within cars.Lyft and Uber also said it will be requiring face masks, for both passengers and drivers, for the duration of rides moving forward. Amtrak has announced a similar mask requirement, which went into place May 11, and will require face coverings on trains and in stations.
For more informations : info@getamericas.com