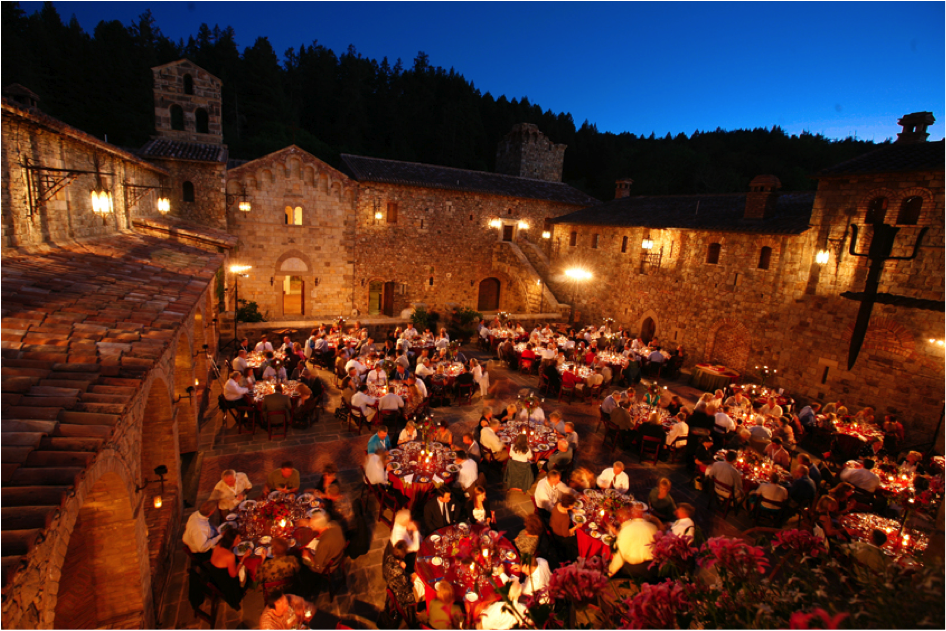 Get Americas suggest you to do your next incentive in an authentic medieval castle in Napa Valley.
Today, Calistoga's local wine scene still has attention-grabbing appeal—in part thanks to Castello di Amorosa, the medieval-style,multi-turreted castle on a hill built by Italian-style winemaker Dario Sattui. A tour of the 121,000 square-foot castle (built over 15 years with authentic materials) makes for a fascinating hour, with its five towers, courtyard and loggias, a Tuscan-style farmhouse, a frescoed great hall, stables, a prison, and even a torture chamber (if you don't like the wines?).
Castello di Amorosa is renowned for hosting some of Napa Valley's most impressive events in a distinct style that can only be offered in an authentic 13th century castle. Featuring 18,000 square feet of indoor space and over 8,000 square feet of outdoor space; unique venues at the Castello include outdoor terraces, wine caves, hidden rooms, an opulent dinner hall and an expansive courtyard.
To book : mice@getamericas.com