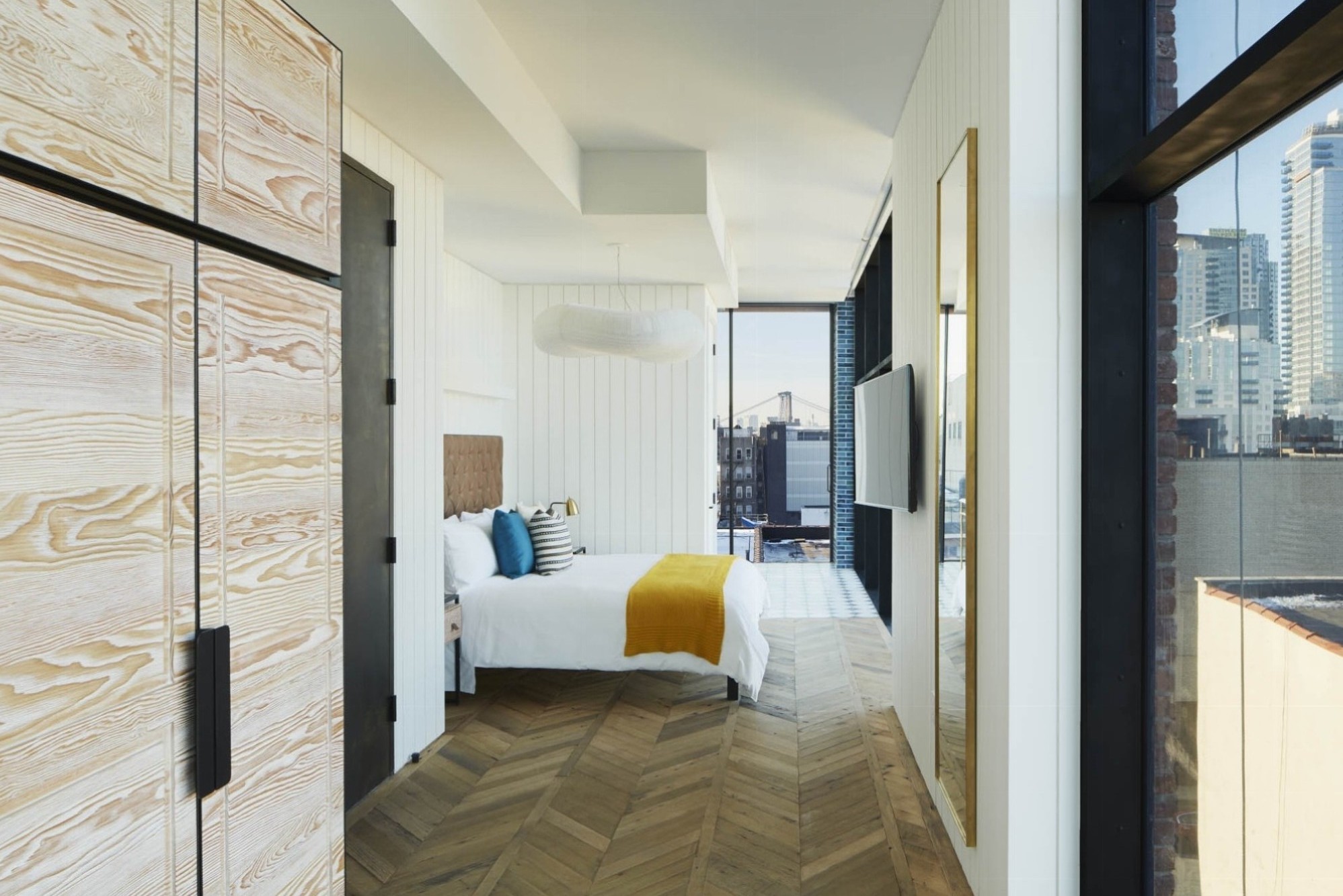 Get Americas have found for you a new fashion spot which risk to become an unmissable…
Named by the Studio Michaelis Boyd like trendy hotel not to be missed, The Williamsburg Hotel is located in the heart of Brooklyn. The perfect place for everyone who want to spend time in a dynamic and attractive district.
The decoration of the hotel will plunge you into a New York typical atmosphere with old-looking leather bed heads padded, showers under window. An industrial and warm side which will make you get from you as, in an atmosphere very Brooklyn. You will be amazed by its breath-taking rooftop and its swimming pool on the roof.
To book your next trip at the Williamsburg Hotel : vip@getamericas.com