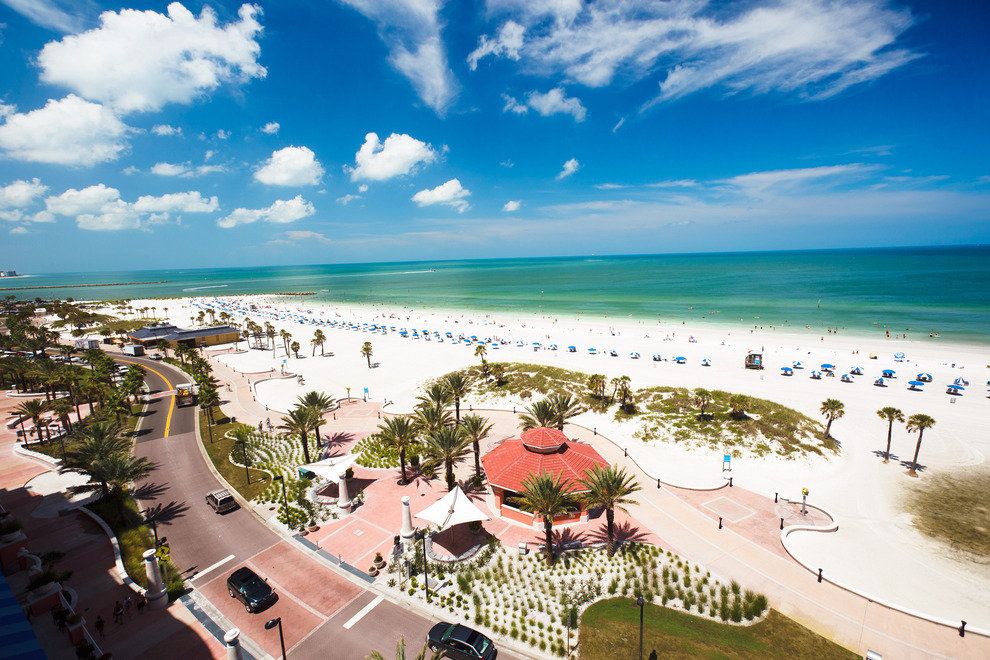 Get Americas made for you a short list of untouched beaches in Tampa, when Tampa rhymes with Paradise, Parasol and Perfect.
Rent a private boat for the day, and enjoy all these wonderful beaches, difficult to reach by foot or car
Beer Can Island
Tiny island created by tidal currents, Beer Can Island is accessible only by lamer (either by boat or by foot at low tide), and so much the better. Preserved, the beach is a paradisiac island, where your day seems to count as many seconds as the grains of sand on which you are lying. Magic.
This beach will please you. Why? Because it is far from everything!
Sand Key Park
Sublime sandy beach preserved from madness that usually ignites the sandy expanses of Clearwater, Sand Key Park is an ideal beach to escape the days of a sunny day. In addition to being particularly aesthetic, it has a playground, small cabanas and even a park for dogs.
This beach is so nice that the turtles come there to lay their little eggs.
Pass-A-Grille Beach
At the tip of St Pete Beach, Pass-A-Grille seems frozen in time, where you can stroll through the pretty streets, discover the small shops and good restaurants, a historic downtown. The beach, on the other hand, does honor to its village: it is simple, calm and natural.
The sunsets are breathtaking and, if you are lucky, you can see small dolphins.
Tigertail Beach
Hundreds of meters of white sand, turquoise waters typical of Mexico's golf course, hundreds of migratory birds to observe … Tigertail Beach is a small jewel, surrounded by a kind of island equally magnificent, on which you can do as much Paddle as the pancake in the sun, watch the birds than a sunset.
It is a "nature" beach: it is part of the GreatFlorida Bird and Wildlife Trail, which connects 515 reputed places to observe birds and wildlife.
Lovers Key Beach
Renowned among couples and lovers, hence its evocative name, Lover's Key is highly prized by sister souls for its superb Resort facing the crystal clear sea. The small beach of Lovers Key State Park has everything to satisfy all lovers: nature lovers with manatees, turtles and birds, sport lovers with kayaks, etc.
Long time was accessible only by boat, the beach is isolated and remains today rather little known of the tourist.
Rates from $300
For any informations, please contact info@getamericas.com